Today, I wanted to share with you some of the best freelancing tools that will help save you time and money.
In this list, I showcase some of the top tools, apps, and software freelancers can use to manage their clients, projects, invoices, fix errors, and basically supercharge your workflow.
I use most of these tools every day. I also included a few other tools, like time-tracking apps, for freelancers who would find them useful.
If you're a freelancer, or, at least hoping to become one, it's worth checking out this list of freelance productivity tools because in this list I will tell you exactly how I use each of these apps to boost my freelance work.
Bonsai – For Managing Projects, Proposals, & Invoices
Bonsai is an all-in-one tool for managing projects, creating proposals, sending invoices, tracking expenses, time tracking, and much more.
As a freelancer, things can get hectic quite easily when you're working for multiple clients. Juggling different kinds of projects, keeping track of progress, and generating invoices can be tough when you have to use different tools for each task.
Bonsai is an innovative tool that solves this problem by providing a single dashboard where you can manage all the tasks in one place.
I've used Bonsai to create beautiful proposals and track expenses. You can read more about it here.
ChatGPT – For Creative Work
I'm obsessed with ChatGPT. Of course, I don't use it to produce articles or generate copy for my work. Only for creative purposes.
For example, whenever I'm stuck on finding inspiration for an article, I use ChatGPT to generate ideas and outlines.
It's been a huge time-saver. I also use it to quickly research topics and subjects without having to read dozens of articles on different websites.
Moxie (formerly Hectic)– For Managing Clients & Projects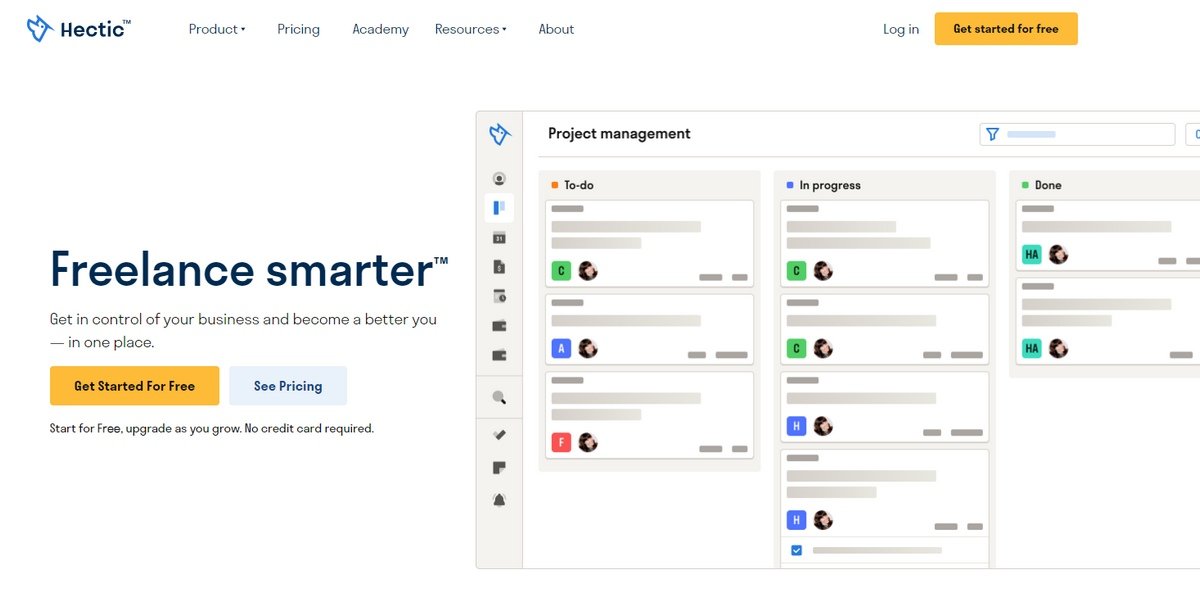 Hectic is another work management app that's similar to Bonsai. Except this platform is much more freelancer-friendly.
Hectic also has a project management system that's centered around clients. And it makes it much easier for you to work with multiple clients without losing track of the tasks and projects assigned to you.
Unlike Bonsai, Hectic also has a forever-free plan with limited features. You can read my review to learn more about the app.
Grammarly – For Checking Writing Errors
No matter how much of a pro you are or how many years of experience you have, we all make mistakes all the time.
Grammarly has been my savior for many years. I use this tool to scan my articles for writing and grammatical errors. Grammarly Chrome extension also help me to write accurate emails and less embarrassing social media posts.
Milanote – For Brainstorming & Taking Quick Notes
Note-taking apps are great, but Milanote takes it to the next level with its easy-to-use drag and drop interface.
Milanote can be used in many different ways. You can use it as a mood board to find inspiration, gather and organize resources like links and images, or even take notes.
For example, if you're a writer researching for an article, you can create a board in Milanote to gather all your notes and links in one place. The best part is, Milanote lets you give titles and add descriptions to every link you save. So that you can quickly identify what's it about.
There are many different ways to use Milanote to your advantage. It's especially useful for web designers, marketers, artists, and more.
The free plan allows you to save up to 100 notes, images, and links. Give it a test drive to see how amazing it is.
Airtable – For Managing Projects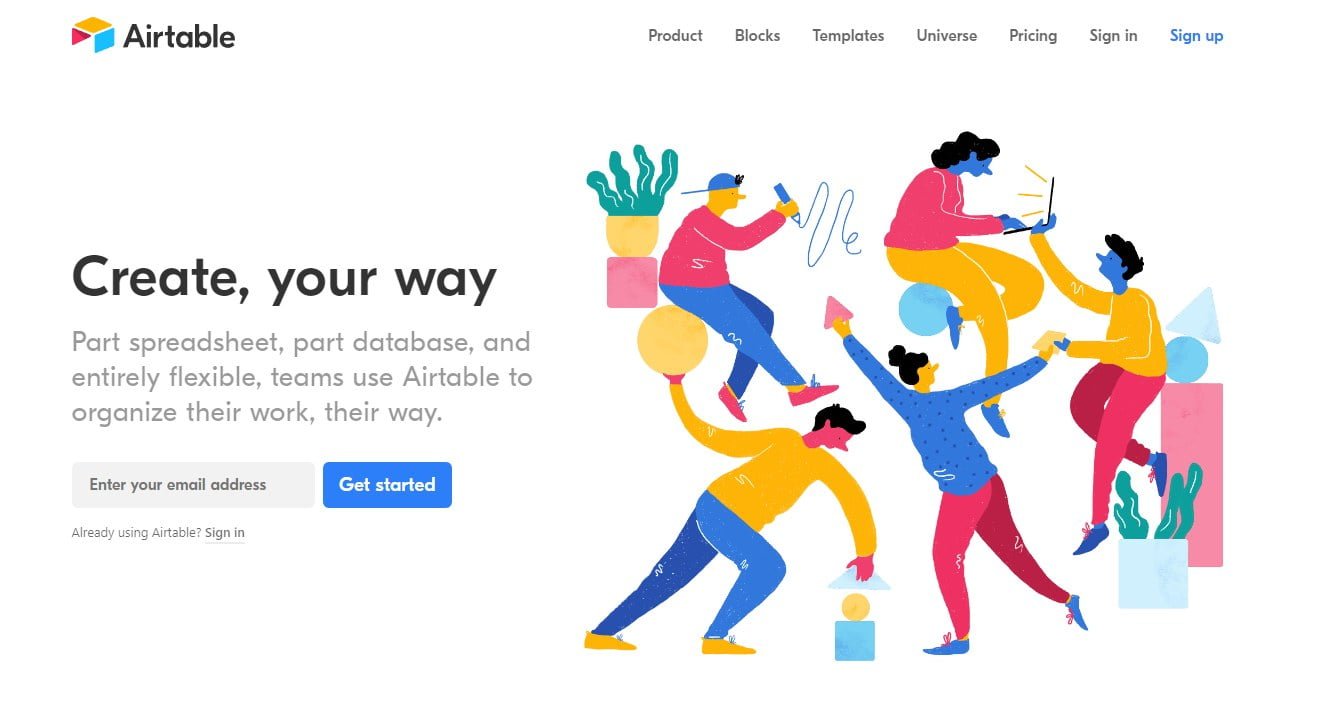 I've been using Trello for a long time to manage my projects. I work with multiple clients at a time and I used Trello to keep track of these projects separately. Recently I discovered Airtable and I've been using it to manage my projects ever since.
Airtable is like a supercharged version of Microsoft Excel. I use it to track projects, manage my social media schedules, plan my blog posts, books, save important links, and more. I can't live without this tool.
Skillshare – For Improving My Skills
Every month, I invest a portion of my earnings on books and online courses to learn new skills and advance my career as a freelance writer. No matter how much I learn, I always look for ways to learn something new so that I can offer even better services to my clients and charge higher rates.
Skillshare is one of my favorite online learning platforms. It allows you access to over 14,000 classes for a single monthly subscription.
Feedly – For Feeding My Brain
Feedly is the first app I open every morning while sipping on my coffee. I start each day by reading a couple of articles from my favorite blogs through the Feedly app on my phone.
I'm pretty sure I must've subscribed to over 100 blogs by now. I actually lost count.
Pocket – For Reading Later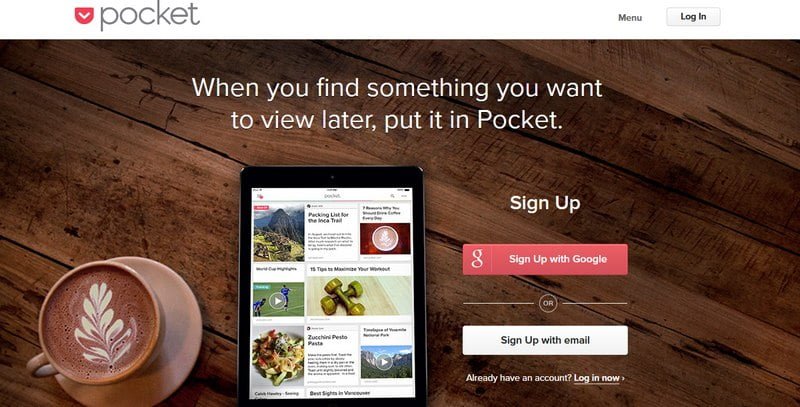 While browsing for articles with Feedly, I often come across a lot of long and informative articles, especially the ones from Neil Patel and Brian Dean. Obviously, I can't spend my morning reading all those articles.
So, when I come across an article I like, I immediately save them on Pocket to read later. Then I read them before going to bed. I was even among the top 5% Pocket readers in 2014.
Any.do – For Reminders and To-Do Lists
Work can be stressful at times. Often times I forget about the important things like birthdays and overdue bill payments. Any.do is a reminder app that helps me remember everything from contacting my clients, reminding them of late payments, and to remember to watch the latest episode of Doctor Who.
I also use it to create to-do lists to create a schedule to manage my busy days.
Google Docs – For Writing and Invoices
Google Docs is where I write all of my articles. Once they're ready, I simply share them with my clients by sending them a link to the article. Google Docs even makes things much easier for the clients to leave feedback as well.
I also use a Docs template to generate invoices for my clients outside freelance platforms.
LastPass – For Password Management
According to LastPass, I'm registered with over 160 websites. Can you imagine remembering all my passwords for those sites?
LastPass creates secure passwords and allows me to forget about remembering 160 passwords. I can't imagine living without this app.
Pro Writing Aid – For Checking Writing Errors
This is where I scan my articles for advanced writing errors, like overused words, repeated phrases and more. I'm not a native English speaker, so Pro Writing Aid has been very helpful for me to improve my writing skills.
Dropbox – For Backups and Sync
Each invoice I generate and each article I write gets saved on my Dropbox. Why? Because you'll never know when a client might come telling you that they've messed up your work or lost the file.
I also have Dropbox installed on my PC, laptop, and my phone, which allows me to seamlessly work across devices without losing my progress.
The Stocks – For Free Stock Images
As a writer and a blogger, I often have to find great-looking images for the articles that I write for clients as well as for my own blog posts. I use The Stocks to quickly find free stock images. This site acts as a hub for some of the best free stock photo sites on the web and allows you to explore all those sites from one place. It's a huge time-saver.
Know any other cool apps I don't know about? Let me know in the comments and I'll include them in this list.