Surviving college is a challenge of its own.
You not only have to study hard to keep your grades up but you also have to find ways to cover your expenses at the same time
Most students take up minimum wage part-time jobs to earn some money. But now it's more difficult to even find a job at a supermarket, especially during a time like the pandemic.
Thankfully there are much easier ways you can earn some money online. You can do them part-time while studying without messing up your college timetable. And earn a lot more than most other demeaning part-time jobs.
In this post, I'll share with you a few different ways students can earn money online with minimum experience.
1. Become an Essay Writer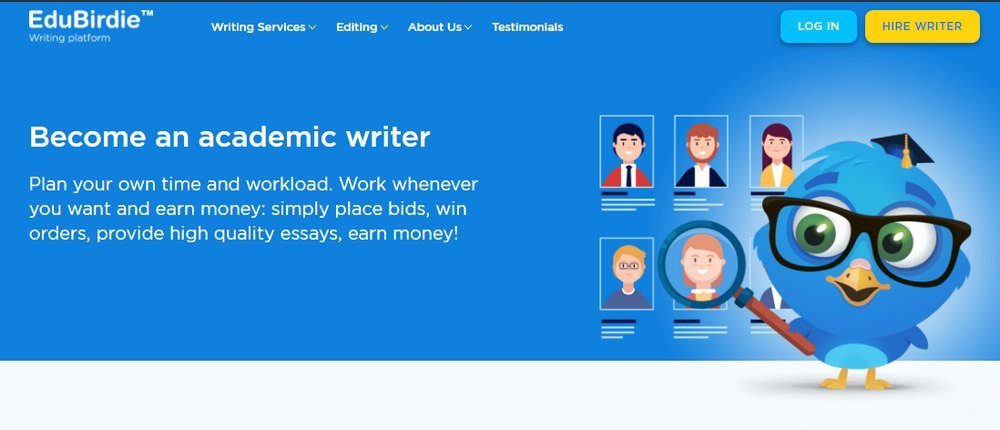 As a college student, you'll often have to write essays for your assignments and projects. But did you know that you can also earn money writing essays?
There are many online platforms and websites you can join to find essay writing jobs. These are straightforward work where you simply have to write essays for other people.
Edubirdie is one of the most popular and reputable platforms that allows anyone to hire essay writers. You can also join the platform as a writer and earn money on the side.
Edubirdie has a very strict process for accepting writers but if you're good at writing, it won't be too difficult to join the site. You can read more about the hiring process here.
2. Write for Blogs & Publications
If you can write essays you can also write articles for blogs, news websites, magazines, and various online publications.
There are sites that pay quite well for writing great blog posts. Some will pay you over $100 per article.
Whether you're good at writing about lifestyle, marketing, social media, or anything in between, there are plenty of blogs you can apply to write for. Try this list and find a site that fits your skills.
3. Join a Freelance Platform
This is sort of an obvious suggestion but let's get it out of the way.
Freelancing platforms are another easy way of finding online jobs. If you can find and join the right platform without too much competition, you could easily land jobs and earn money right from your home or dorm room.
In order to find jobs on freelance platforms, you'll need to have a skill that you can market as a service. For example, if you're good at writing you can offer a service as a copywriter. If you're good at graphic design, you can find jobs for design work.
Check out this list of less competitive freelance sites to find a platform to join as a freelancer.
4. Do Translation and Transcription Work
Learning a different language is a common method students use to earn extra college credits. You can put that knowledge to good use as well.
There are plenty of platforms you can use to work as a translator. You can translate documents from different languages and they pay well. A good site to find translation jobs is Gengo.
If that's not your thing, you can also do transcription work. Like transcribing audio content such as podcasts. Check out Rev to find transcription jobs.
5. Tutor or Teach Online
Teaching an online course or a class is another great way to earn money. A great thing about this job is that you don't have to work every day.
Sites like Udemy and Skillshare allow you to create your own online courses and upload them to the platform. Then the platform will do the marketing to find an audience for your course.
It's an effective way to have a passive income stream as well.
Or you can become an online tutor to teach students online. You can teach something as simple as English to students from different countries. You can join platforms like Tutor.com or Skooli to get started.
6. Do Transcribe Jobs
Transcribe jobs are one of the easiest things you can do without much skill or experience.
This job only requires listening and typing skills. You just have to listen to audio files like podcasts and turn them into written format.
It's a fairly easy job and the pay is quite good. It's especially a great gig to do on your free time.
There are now AI-software that allows users to convert audio to text very effectively. So don't expect to turn this into a full-time career.
However, there are a few platforms that still supports human transcribers. Check out TranscribeMe if you want to give this a try. And you can also check freelance job boards for transcription jobs.
7. Start as a Social Media Manager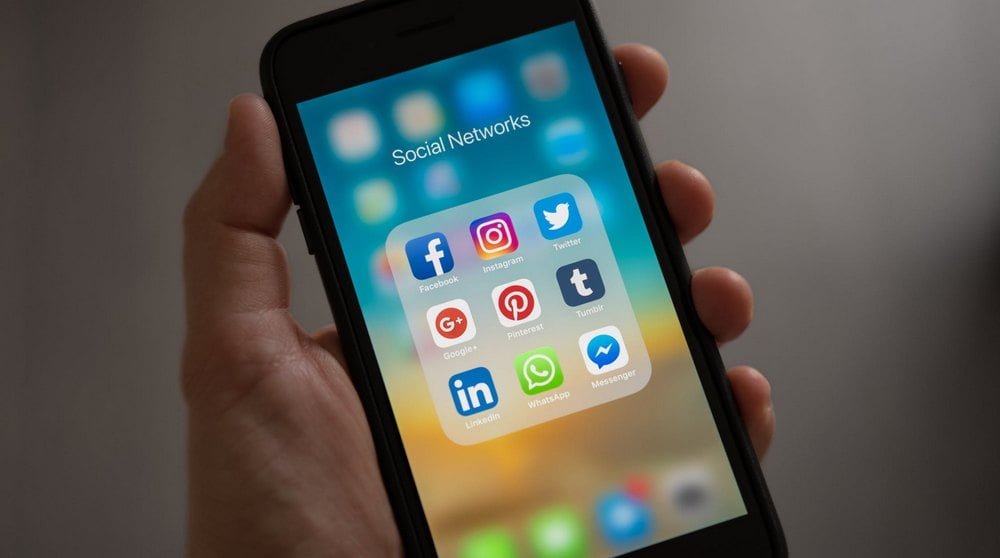 If you're skilled at social media and crafting content that gets lots of likes and followers, this job will be right up your alley.
As a social media manager, you can create content and manage the social channels for various brands and businesses. It may sound easy but it requires creating strategies and designing posts for social media.
You'll be able to find social media management jobs on any freelance platform. Just look it up.
8. Join an Influencer Team
Reach out to your favorite influencers that you've been following for a while. And tell them how you're obsessed with their work and ask if you can work for them.
You should offer to do some work for free in the beginning to get their attention.
If you know videography, you can offer to follow them along to record vlogs. Do video editing work. Manage their emails. Create content for their channels. Design YouTube thumbnails, etc.
This will require a lot of cold-emailing but if you do it right, it's not impossible to work for your favorite creators.
In fact, that is how Jack Selby got himself to join the team of Graham Stephan. He bombarded Graham with one email after another until he gave Jack a chance and now they have a podcast together.
9. Build Websites
Building websites is very simple. Especially with the help of content management systems (CMS) like WordPress, Squarespace, Wix, and Shopify, you can setup a website in just a few steps.
But there are businesses and people out there who still don't know how to do all this work. That's a market you can tap into.
Learn how these CMS software works, and learn about web hosting and domains. Then offer your service as a web designer to businesses that still don't have a website. Or offer to upgrade their existing website.
10. Sell Your Art Online
Technically, it's not a job. But, if you're a creative-type person, you can also sell your art online.
For example, you can sell your digital art on platforms like Envato Elements. Or design your own T-shirts and sell them on a site like Teepublic.
While these methods don't always pay well, it's great for earning some extra cash with minimum effort.
In Conclusion
There are lots of other jobs and methods you can use to earn money as a student. It's only a single tap or a click away. All you have to do is search for it.
The websites and platforms I've mentioned in this article are merely suggestions. Feel free to explore on your own and find sites that fit your needs.
For further reading, you can check out my how to start freelancing guide.